Welcome to the final post of our Snapshots of Youngstown Winter blog series, providing you with the inspiration you need to enter our Snapshots of Youngstown Winter 2021 gift card giveaway, happening January 19 through February 28! Throughout this series, we've shared ways to get outdoors, where to eat right, ways to get fit, and resources that teach you something new. Keep reading today's post for new hobbies to start.
But First, What Is Snapshots of Youngstown?
Great question! Snapshots of Youngstown Winter 2021 encourages you to start the new year off right in a healthy and positive way. Share a photo of what YOU are doing for a fresh start to 2021 and YOU can be randomly chosen as one of two weekly winners of a $50 restaurant gift card. We're talking some of Youngstown's favorite local eateries, like Steamers Stonewall Tavern, El Vallarta Mexican Restaurant, Charlie Staples BBQ, or Blue Wolf Tavern, just to name a few.
How to enter:
Take a photo of what you are doing to start the new year off right (hiking outdoors, healthy eating, yoga, reading)
Submit your photo here
Continue submitting photos for more entries!
Two winners of a $50 local restaurant gift card will be chosen each week, January 19 through February 28. Winners will be chosen at random and notified on Mondays. Multiple entries can be submitted, but winners are limited to winning one gift card. Learn more about Snapshots of Youngstown Winter 2021 here.
Take a Knitting Class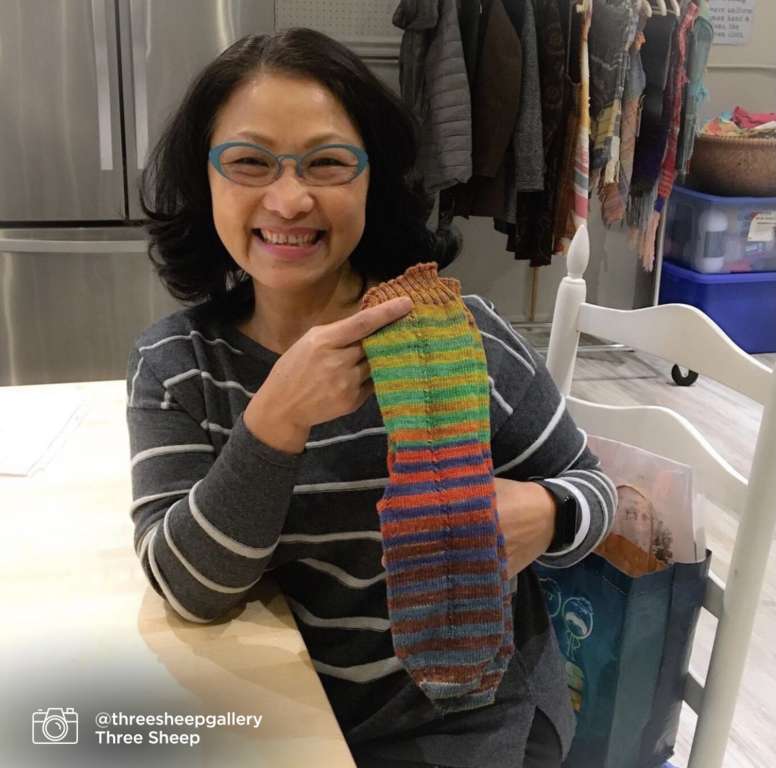 You've probably seen a lot of people you know learning to knit, weave and crochet over the last few months. Whether you're a novice or very experienced, Three Sheep Gallery can help you learn or perfect your craft. They offer workshops for crafting your own creations and ongoing classes if you're more experienced. Or, visit for an in-store demonstration to get that first-hand experience. If you're not looking to pick up the hobby, they also have a great boutique featuring handmade items and crafts made by the area's most talented artisans, clothing, jewelry and weaving/knitting/spinning supplies.
Paint a Piece of Pottery
Learn how to paint pottery or even a canvas in your own home with Wonderstruck Artisan Market & Classes. Every Thursday, their to-go pottery kits or canvas curbside pick-up allow you to call in, order your kit and you can take home all the supplies you need to get artsy. They also offer pottery, wreath making, sip-and-paint and craft classes throughout the week in the studio. Head to the Southern Park Mall and visit the Art Café where you can paint pottery, make a mosaic or paint your own canvas by yourself or with a couple friends. The knowledgeable staff will guide you every step of the way and find a way to release your artistic side.
Learn Photography
Photography may seem like an intimidating hobby to pick up, but YM Camera will make the entire process easy and fun. The shop caters to all photographers—amateurs, hobbyists and professionals. Whatever level of experience you have, the knowledgeable sales staff will help you make the perfect choices for equipment and accessories. If you're starting from scratch, looking for help on a specific camera or looking to improve your skills, you can schedule a free 30-minute session that includes one-on-one consultations, training or just answering your questions.
Take a Virtual Ballroom Dancing Class
Dancing helps you stay active, relieves stress and helps you recharge. Fred Astaire Dance Studios offers a video on-demand platform that allows you to choose from live streaming or recorded lessons. Whether you want to learn the Salsa, Rumba or Tango, you can get started right in your living room. Start with a free 30-day trial and you'll be an expert in no time!
Now that you have some inspiration, start a new hobby and take some photos of your fresh start! Submit your photos using our Snapshots of Youngstown Winter 2021 entry form right here on our website. Visit our Facebook page or our website for more information about all things Youngstown.
https://visit.youngstownlive.com/wp-content/uploads/2021/02/Start-a-New-Hobby.jpg
720
1500
Tara Mady
https://visit.youngstownlive.com/wp-content/uploads/2021/06/Youngstown-Live-Logo.png
Tara Mady
2021-02-12 08:44:00
2022-01-31 15:21:10
Snapshots of Youngstown Winter: Start a Hobby