As the birthplace of Brier Hill Pizza, (the locally-loved green pepper and cheese creation) and home to countless local pizza shops, Youngstown was practically built on a foundation of crust, tomato sauce and cheese. From Valley favorites to unconventional concoctions, there's no shortage of pies to try in the Youngstown area.  As a visitor, how do you know which to try first? Take a look at our brief guide to a few area pizza places below to learn more about local favorites.
The Tale of Brier Hill Pizza    
We can't talk about pizza without first paying homage to Youngstown's most famous pie: Brier Hill Pizza. What is it? A delicious combination of thick crust, flavorful tomato sauce, green peppers and Romano cheese. When manufacturing communities like Youngstown were hit by The Great Depression, many locals turned to their home gardens for meals. With the help of community ovens, the Brier Hill neighborhood, aka "Youngstown's Little Italy" transformed their easy-to-grow tomatoes and peppers into what is now known and loved as Brier Hill pizza.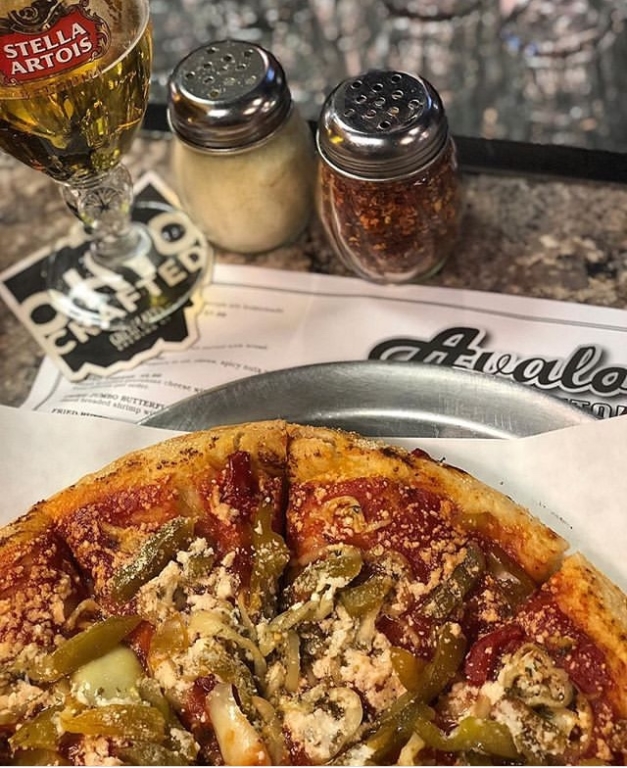 The Best Brier Hill Pizza
Many shops in the area serve up Brier Hill Pizza. The Avalon Downtown is one popular pizzeria, known for its Brier Hill variety complete with sweet peppers and imported Romano cheese. Bruno Bros. Pizza serves up New York style pizza, and also claims to have the #1 Brier Hill pizza in Ohio (you can be the judge of that). One of the most notable Brier Hill curators is family-owned Wedgewood Pizza in Austintown and Boardman, recently recognized in a Food Network article for having the area's best Brier Hill pizza.
The Secret's in the Sauce
It all starts with the sauce. Visit Cornersburg Pizza in (you guessed it) Cornersburg, and you'll find an old-fashioned pizza place serving up pies smothered in a tomato and green pepper sauce. And if you visit The Elmton in Struthers, expect to find more sauce with green peppers, along with lots of Broasted Chicken (battered and deep fried in a pressure cooker).
Progressive Pies
There are also shops in the Valley offering unconventional options.  If you're on YSU's campus visit Republic Pizzeria e Pub! They're known for their hand-crafted artisan pizzas, available by the slice or full pie – try the White Pizza. At Southgate Pizza in Boardman you'll find a crunchy crust and interesting specialty varieties, like pierogi and gyro. If you're visiting with kids, make a stop at Bella Napoli in Canfield. At this shop, pizzas can be built and decorated in custom shapes and sizes (like a clock), upon request. At Ianazone's Pizza in Boardman, consider trying their Baked Potato Pizza. And unlike most shops, Uptown Pizza in Youngstown is known for putting their pepperoni under the cheese rather than on top.
Party Pizzas
Need a larger-than-average pizza for your next party? Head to Cocca's Pizza Friday – Sunday and order their popular full sheet pizza for a special price. Or, take your party to Cocca's on a Wednesday for their all-you-can-eat buffet. They have eight different locations in our area and won the People's Choice Award in 2018. Or, visit family-owned Giangelo's Pizzeria and try their "Soooo Big" Gia's Pizza, complete with pepperoni, sausage, mushrooms, red & green peppers, hot peppers, onions & olives. And we're pretty sure the phrase "you can't please everyone" isn't in Westgate Pizza's vocabulary. Their sheet pizzas can be divided into three varieties, four varieties and even six varieties, aka the Super Sampler.
But Wait, There's More
While all of the pizza shops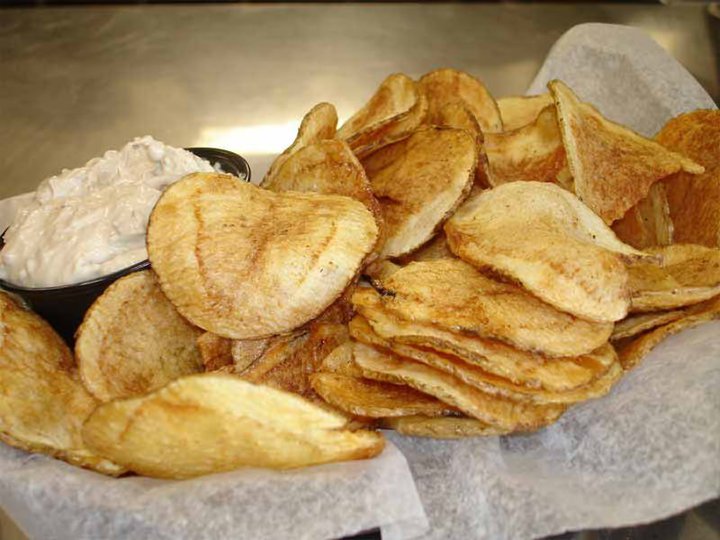 in Mahoning County have great varieties, some are known for more than just their pizza. When dining at Inner Circle Pizza add a delicious order of hot chips. Pick up a "pizza roller" at Pizza Joe's – rolls of fresh dough filled with pepperoni and cheese – to add to your Philly Steak or Buffalo Chicken pizza. For a heaping slice of authentic Italian tradition, visit LaRocca's Pizza and Pasta in Poland, known for their homemade traditional dishes. At Belleria Pizza & Italian Restaurant, you'll find plenty of pizzas, but if you're really hungry, try their half gallon tub of spaghetti. Try the Smoky Hollow Pizza at Cassese's MVR where you can enjoy your slice while watching a serious match on their bocce courts.
For more information on other restaurants in Youngstown & Mahoning County, visit the Mahoning County Convention & Visitors Bureau website or Facebook page!
Avalon Downtown photo credit: @rchillman
https://visit.youngstownlive.com/wp-content/uploads/2019/01/Pizza-blog-header.jpg
720
1500
Tara Mady
https://visit.youngstownlive.com/wp-content/uploads/2021/06/Youngstown-Live-Logo.png
Tara Mady
2019-01-30 16:07:50
2022-01-31 15:21:13
Where to Grab a Slice in Y-town