What do coffee shops, markets, breweries and ice cream shops have in common? They're all serving up pumpkin spice goodies this fall! If you haven't satisfied your pumpkin spice cravings yet this season, these ten places in Mahoning County will do the trick.
Stone Fruit Coffee Company
With coffees roasted and brewed in house, there are plenty of drink options at Stone Fruit Coffee Company. Visit their Boardman, Youngstown, Canfield or Cornersburg locations and try some of their seasonal drinks like Nightmare Fuel cold brew or pumpkin spice latte.
High Octane Coffee Company   
Modeled after a 1950's service garage, High Octane Coffee Company brews up a variety of flavored coffees (made from their own roasted beans), milkshakes and baked goods. This fall, try their hot or iced pumpkin spice latte paired with a pumpkin White House Fruit Farm donut.
Classic Bakery
Bakeries are some of the best spots to find all sorts of pumpkin spice goodies. Classic Bakery in Boardman serves delicious custom cakes, pies, cookies and more, and this fall, you'll find pumpkin pie, pumpkin cheesecake, pumpkin muffins and pumpkin logs. You can also choose from several adorable Halloween-themed cakes.
N₂ by DaVill Creams & Crumbles – Nitrogen Ice Cream & Bakery
N₂ by DaVill is a nitrogen ice cream shop located inside Crumbles Bakery in Boardman. Try their pumpkin spice ice cream, made fresh before your eyes! Crumbles Bakery offers a variety of pumpkin cakes and cookies.
Whistle & Keg
A wide variety of restaurants in the Youngstown area serve up great pumpkin beers, but for the best selection of fall flavors, try Whistle & Keg in Downtown Youngstown. Sample any of their 44 beers on self-service tap. Right now, seasonal flavors include Ace Pumpkin Cider, Pumking, Cold Press Coffee Pumking, Old Zahm Oktoberfest and Oktoberfest.
Vintage Estate Wine & Beer
For one of the largest beer selections (over 1300 craft beer labels in stock and 34 on tap), visit Vintage Estate Wine & Beer in Boardman. Stop in to pick up one of your favorite seasonal varieties or enjoy selections from the mead bar, wine bar and craft beers on tap.
Handel's Ice Cream
Handel's Ice Cream has long been a staple in the Youngstown community (in fact, they'll be celebrating their 75th anniversary next year!). While you can always choose from 100+ homemade flavors, you'll also find pumpkin pecan and pumpkin ripple at select locations throughout the fall.
White House Fruit Farm   
If you ask any local, "where should I go in Youngstown this fall?", we're sure White House Fruit Farm will make their list. You'll find seasonal donut flavors like pumpkin iced and pumpkin cinnamon (but, if it's your first time, make sure to also pick up an iconic blueberry donut). In the market, there's also a wide selection of other sweets, including pies, cookies and fudge. Here's our complete guide to fall at White House Fruit Farm.
The Orange Avocado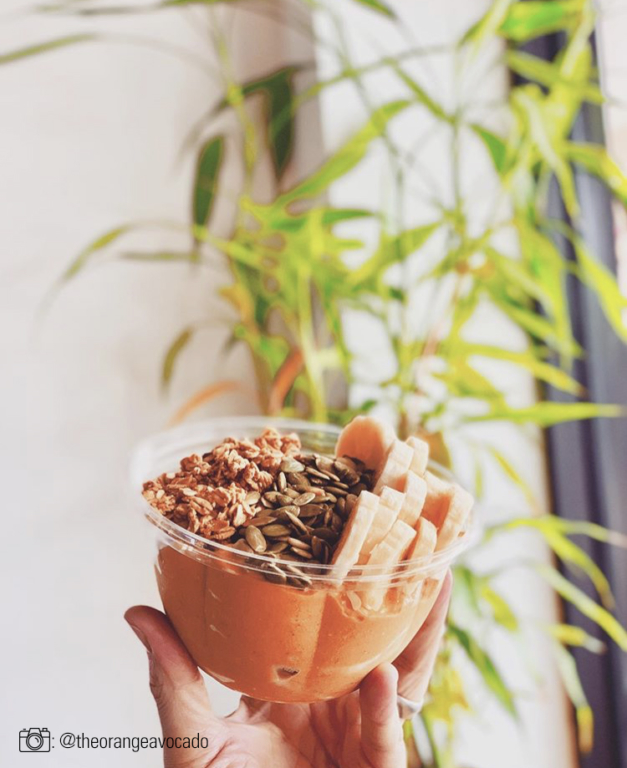 Known for their organic, cold-pressed juice, Orange Avocado Juicery in Boardman has several seasonal goodies in their shop this month. Try their pumpkin cider or opt for a pumpkin smoothie bowl topped with pumpkin seeds, granola and fresh fruit.
Youngstown Nutrition
New to the Boardman area, Youngstown Nutrition serves up an extensive menu of healthy teas and protein shakes. This October, try their Witches Brew tea (lemon tea, mango aloe, lemon lime and collagen) or their Maple Candied Praline shake. Bonus: all of their teas and shakes come with the option to add extra nutritious boosters to improve things like your immune system or hair health.
This fall, don't miss the opportunity to get your pumpkin spice fix in Mahoning County! For more information about other local businesses and attractions in the Youngstown area, visit our Facebook page or our website.
https://visit.youngstownlive.com/wp-content/uploads/2019/10/Pumpkin-Spice.jpg
720
1500
Tara Mady
https://visit.youngstownlive.com/wp-content/uploads/2021/06/Youngstown-Live-Logo.png
Tara Mady
2019-10-23 15:41:54
2022-01-31 15:21:12
10 Best Places to Get Your Pumpkin Spice Fix