Ohio's parks are filled with natural beauty and opportunity for year-round outdoor activities. Here in the Mahoning Valley, our parks are no different!
In fact, Mahoning County is home to several not-so-hidden gems that have provided outdoor adventure and recreation for generations. There are options for boating, fishing, hiking, biking and even cross country skiing! Want to learn more about our beautiful parks and plan the perfect day trip getaway? Let's start making your bucket list!
Lake Milton State Park
Lake Milton State Park officially became an Ohio State Park in 1988, but recreation in the area goes back to 1913 when the lake was first created as a reservoir for Youngstown. Many times, visitors choose to make an entire weekend out of their trip, opting to stay at one of several campsites (camper and RV spots are also available) and visit the area's wineries: Halliday's Winery and Mastropietro Winery.
Boating on Lake Milton, a 1,685-arce lake, is extremely popular because the lake is designated for unlimited horsepower. Fuel is available for purchase and there are three launch ramps located around the lake.
There are also two hiking trails: a one-mile paved trail and a one and one-quarter mile nature trail. Additionally, the park features a three-mile mountain biking trail, picnicking areas and a 600-foot beach.
In wintertime, visitors can enjoy cross-country skiing, snowmobiling and ice fishing when conditions allow.
Mill Creek MetroParks
Mill Creek MetroParks boasts an amazing diversity of landscapes and environments for visitors to experience. The 4400 acre space includes majestic sandstone ledges, tree-covered hillsides, famous waterfalls, wetlands, wildflower fields, rivers and over 45 miles of trails!
Mill Creek Park, the largest section of the MetroParks, contains three man-made lakes: Lake Glacier, Lake Cohasset, and Lake Newport (and Newport Wetlands). Boating and kayaking are permitted on Lake Glacier and Lake Newport from March 1 to November 30, and boat rentals are also available at certain times of the year.**
**Call 330-740-7114 for Lake Newport and Lake Glacier boat rental availability throughout the year.
Mill Creek MetroParks also features two 18-hole golf courses, designed by Donald Ross, that are surrounded by majestic woods and streams. Just south of the main portion of the Park is the Mill Creek Preserve, a 300 acre nature preserve with trails for hiking and birdwatching.
Small Parks = Big Time Fun!
Sure, you probably know about some of the big name parks in Ohio, but here in the Mahoning Valley, we also have some smaller, lesser known spots that offer fun for all. Grab your picnic basket, pack your tennis rackets or simply plan an afternoon walk with your family at these unique locations!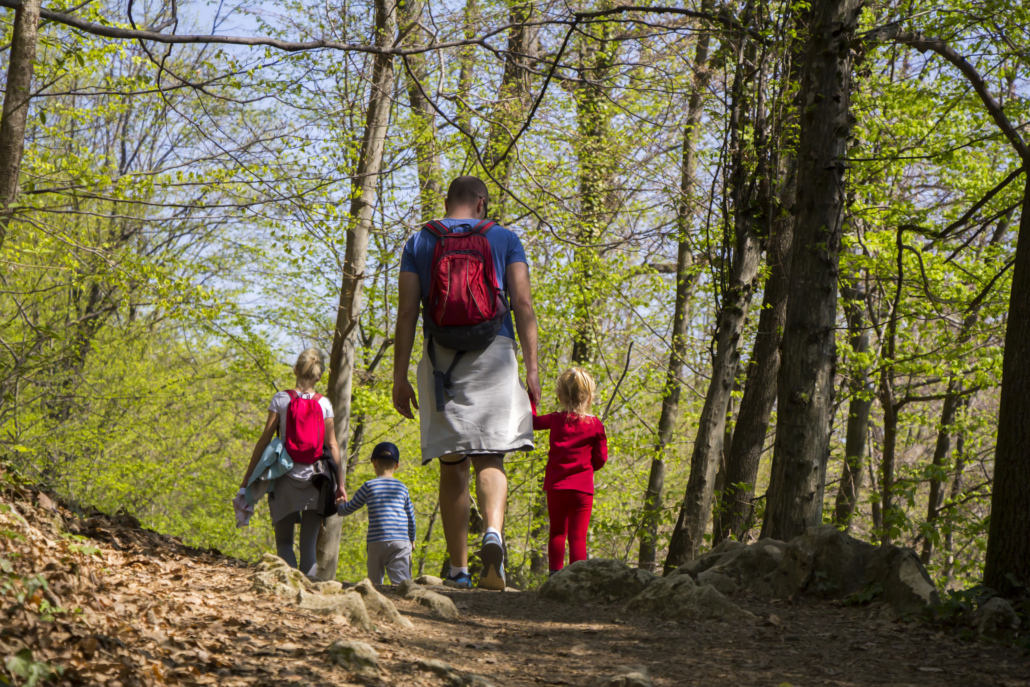 Boardman Park
Boardman Park has been the "Green Oasis" of Boardman for over seventy-five years. Within its 294 acres, visitors to the park can enjoy four miles of trails, two sand volleyball courts, an 18-hole disc golf course, two pickleball courts and a great playground – all within the heart of Boardman Township.
Poland Municipal Forest
Poland Municipal Forest is over a century in the making, having been assembled from land donations throughout the decades. The forest is known as a haven for many wildflower species, some of which are quite rare, so spring is a great time to pay a visit and see everything in bloom. Hiking, cross-country skiing, and even horseback riding are also popular activities.
Wick Park
Wick park is a breath of open green space on the North Side of Youngstown, bordered by historic homes and Stambaugh Auditorium. Visitors can take advantage of the two tennis courts, a nine-hole disc golf course, playground, and the jogging/walking path that winds through the park
Family-Friendly Playground Options
If you're visiting the area with little ones in tow, you'll find several playground options that are worthy of a visit!
Hine Memorial Fund Playground
The Hine Memorial Fund Playground at The Walnut Grove is an all-inclusive playground in Canfield. It's open from dawn until dusk, and is perfect for families with younger children. In addition to the one-acre playground for individuals of all ages and abilities, you'll also find natural walking paths and access to the Mill Creek MetroParks Bikeway.
Austintown Township Park
Austintown Township Park's 220 acres contains five tennis courts, four pickleball courts, five baseball/softball fields, and a splash pad to help beat the summer heat. Speaking of summer, Austintown Township Park also hosts "Summer Concerts in the Park," with live music every Tuesday night during the summer months, weather permitting.
Wick Recreation Area (Part of Mill Creek MetroParks)
Officially known as the James L. Wick Recreation Area, this spot is well-known as a popular sledding spot in the winter, but there's an amazing array of activities for every month of the year.
There are three tennis courts, soccer and football fields, a par-three golf course, three sand volleyball courts, and more!
Walter Scholl Recreation Area (Part of Mill Creek MetroParks)
Walter H. Scholl Pavilion is the centerpiece in this quiet recreation spot, located in the corner of Mill Creek MetroParks. The Scholl Pavilion is available for rental form May 1 to September 30, and the adjacent recreation area has a playground, tennis court, and basketball court.
Other Notable Parks Around Ohio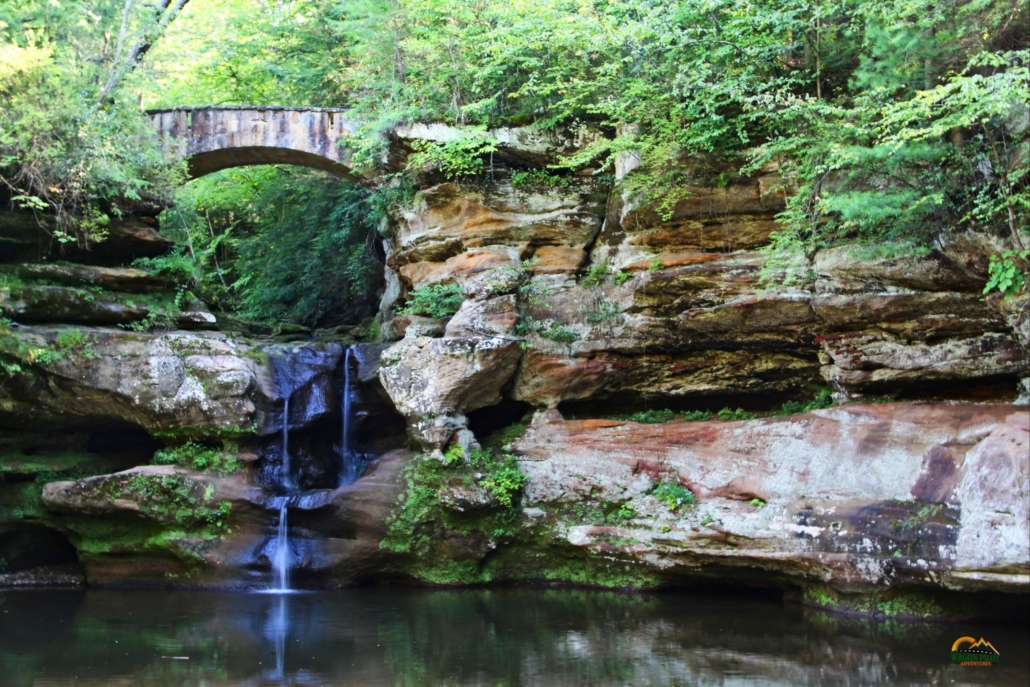 From Appalachian mountain splendor to grasslands and forests, Ohio's parks are a paradise for nature and wildlife lovers!
Hocking Hills State Park
Hocking Hills State Park in Logan, Ohio is known for its beautiful waterfalls and deeply rooted history (it was once a popular hunting area for Native American tribes like the Shawnee and Delaware). Whether you're staying for the weekend or are simply a one-day backpacker, there are many sights to behold, including Old Man's Cave and Cedar Falls trail (a favorite among hikers).
Cuyahoga Valley National Park
Cuyahoga Valley National Park is a 30,000 acre park located between Cleveland and Akron along the Cuyahoga River. It is the only national park in Ohio and includes a restored portion of the Ohio and Erie Canal along with Brandywine Falls, a sixty-foot iconic waterfall. There is also a visitor center that was once a tavern and general store.
Salt Fork State Park
Salt Fork State Park is the largest state park in Ohio, and was originally a place where Native Americans mined salt. Salt Fork State Park includes over twenty miles of hiking trails and nearly seventy miles of bridle trails for horseback riding. Cross country skiing and sledding are also popular winter activities.
Maumee Bay State Park
Maumee Bay State Park is located on the shore of Lake Erie and became a state park in 1975. It features a two-mile long interpretive boardwalk, where visitors can catch a glimpse of wildlife, and a fifty-seven acre lake used for sailing, canoeing and other non-motorized boat use.
John Bryan State Park
John Bryan State Park near Columbus is known for its breathtaking limestone gorge, naturally created by the Little Miami River and National Scenic River. There are ten hiking trails within the park, as well as more trails in the adjacent Clifton Gorge State Nature Preserve. Fishing is permitted in the Park but not the Preserve, and rock climbing is permitted in certain areas.
Ohio Parks Are a World of Adventure
The Buckeye State is filled with endless natural beauty to explore and appreciate, especially the parks right here in the Mahoning Valley! In fact, if you're looking for some of the best Ohio parks, you'll find them right here! To learn more about the great outdoors, visit the Parks & Recreation page at Youngstown Live. (The National Park Service (NPS) also offers information about national park locations that are within driving distance of Mahoning County.)
Looking to make a weekend out of your trip to Youngstown? We have all of the details you're looking for when it comes to restaurants, museums, and other fun activities. Check out Youngstown Live today!
https://visit.youngstownlive.com/wp-content/uploads/2023/02/Trees-in-a-Mahoning-County-park-in-Ohio..jpeg
768
1024
Tara Mady
https://visit.youngstownlive.com/wp-content/uploads/2021/06/Youngstown-Live-Logo.png
Tara Mady
2023-01-12 09:30:51
2023-03-20 11:54:30
Fresh Air & Sunshine: Some of the Best Ohio Parks are in Mahoning County!